Email Address Collector is a Windows email address extractor designed to scan and extract email addresses from almost any data source, including email folders, Office documents or PDF files. This tutorial details the steps required to extract email addresses from PDF files.

Obviously, the first step is to actually download & install Email Address Collector. Once you've installed it, you can start the program from Windows Start -> Programs menu -> DS Development programs group -> Email Address Collector.
Before starting to extract email addresses from PDF's, you need to select your PDF files: on the left sided panel, select "Folders and Files" and browse to the disk location of your PDF files. You can choose to extract email addresses from all files found in a selected folder or you can choose to extract email addresses only from selected files.
To select PDF files, simply mark the check-box found in front of each file name. When you are done selecting your PDF files, right click over any of them and choose "Extract from all checked files". On the example from below, we've chosen to extract addresses only from two PDF documents, located on the Windows Desktop: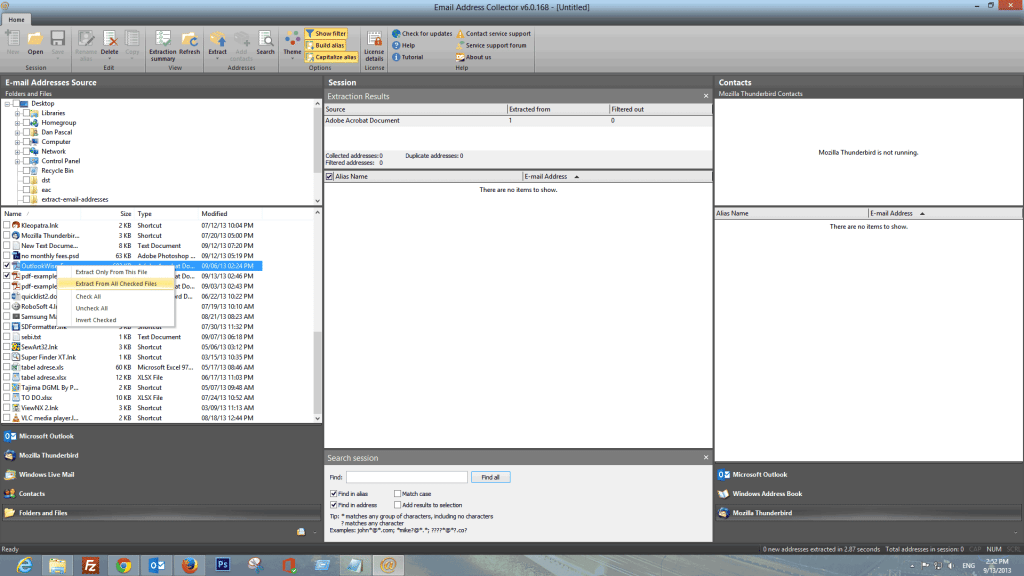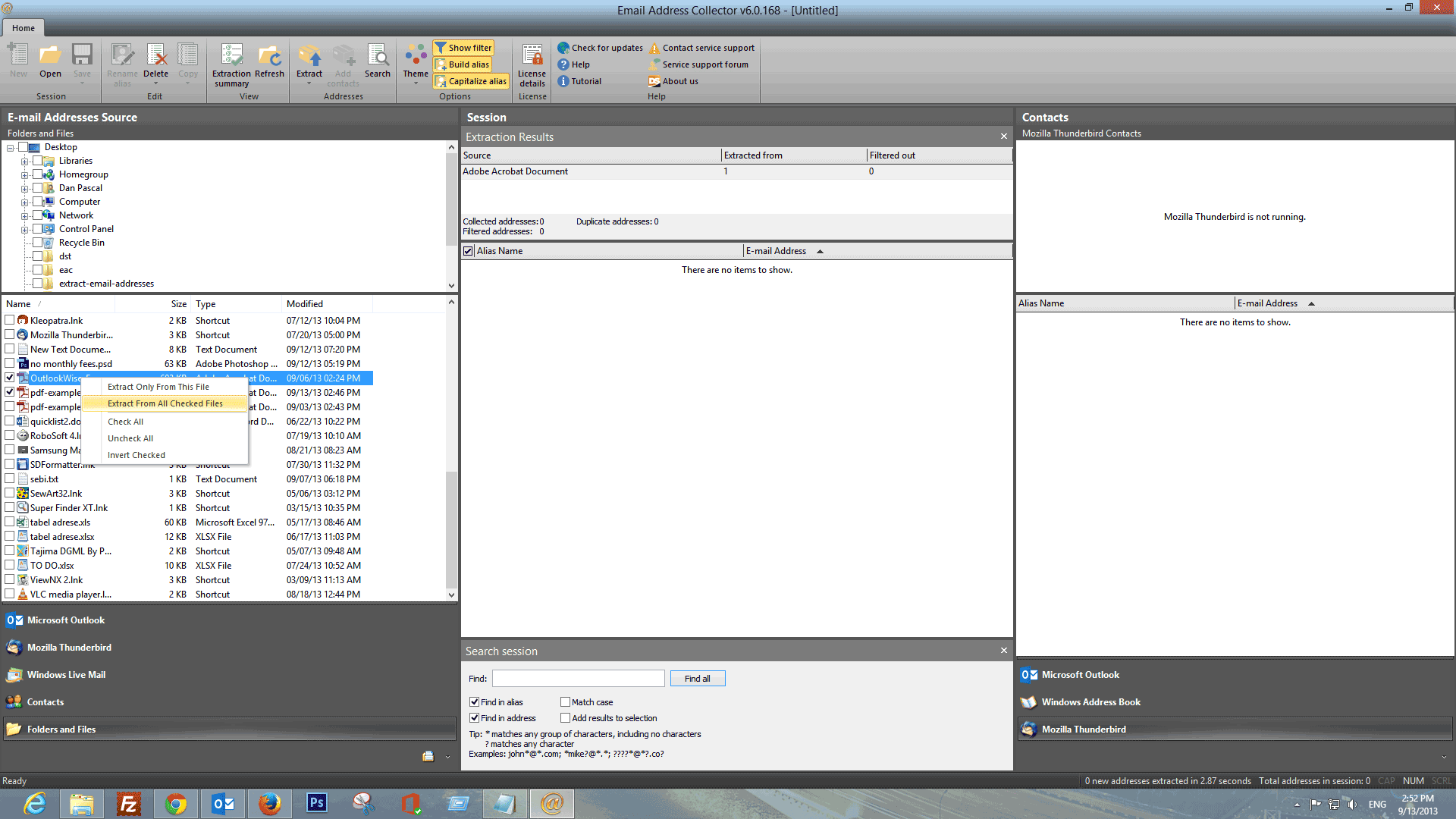 When you select the files to extract from, you don't necessarily have to select only PDF files. Your selection can contain any other file format supported by our software: doc / docx, xls / xlsx, html, csv etc.
Email Address Collector can extract email addresses from both regular PDF files and encrypted (password-protected) PDF documents. If a selected PDF file is password protected, the extraction program will prompt you to enter its password: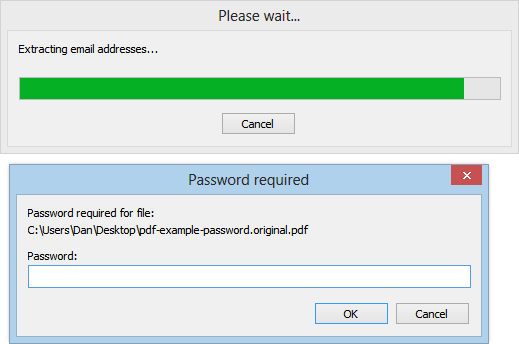 Once the PDF email addresses were extracted, the program will display the results in the middle panel. When you are done sorting them, you can save the extracted email addresses as a standard CSV file (readable by almost any other program) or you can export the addresses as contacts to your favorite email client program (Microsoft Outlook, Outlook Express, Thunderbird, Windows Address Book etc).