Outlook allows you to define and add signatures using the built-in Signatures tool. To add a signature in Outlook, simply open the Outlook Options window, then go to the Mail -> Signatures section.
Alternatively, you can create a new email and click on the Signatures icon, as shown below: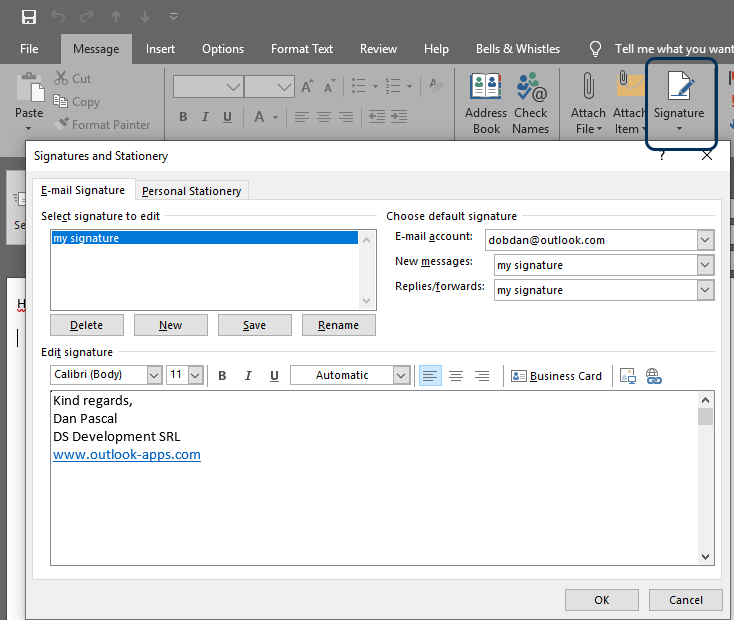 Can I use Bells & Whistles to manage my Outlook signatures?
Bells & Whistles for Outlook offers you over 40 productivity hacks for your daily Outlook routine and it has its own Outlook signatures engine, offering you more control over the way Outlook adds signatures to your emails. On top of Outlook's signature functions, Bells & Whistles lets you:
– add HTML code to your signatures;
– automatically add the signature only in Outlook emails that meet certain conditions (based recipient's name, email subject etc) ;
– rotate & randomize your signatures across your emails.
If you already created signatures with Outlook, you can easily import them to the Bells & Whistles Signatures. It will then add your signature in Outlook emails based on the rules you define in your Bells & Whistles profile.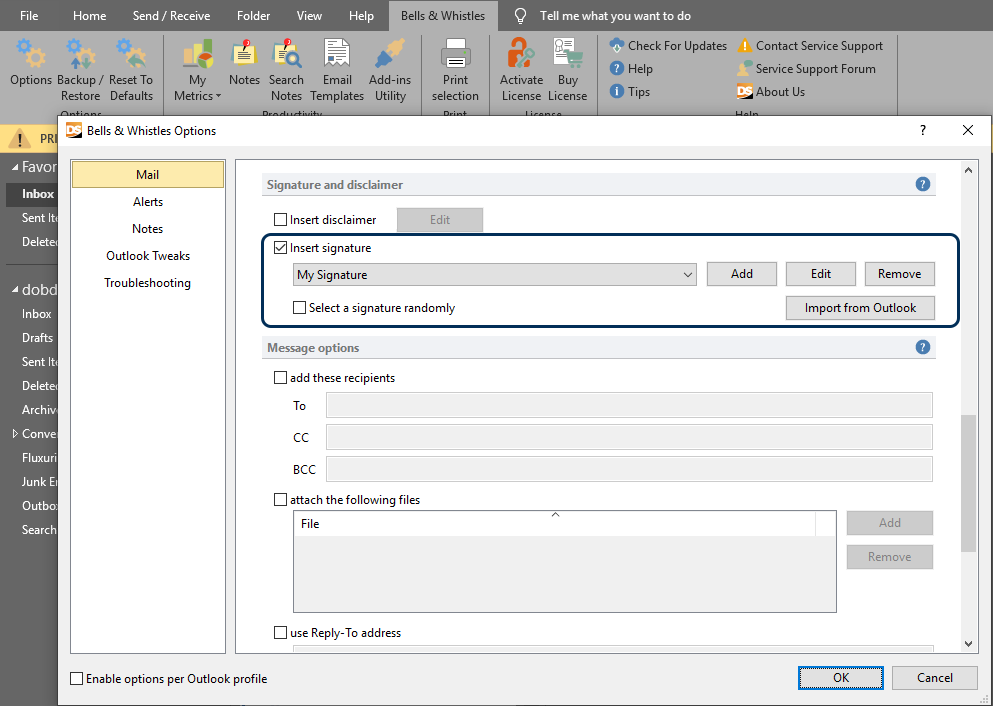 Bells & Whistles for Outlook works with Microsoft Outlook 2003, 2007, 2010, 2013, 2016 and 2019 (both x32 and x64 versions).