This article explains how to redirect emails in Outlook using Auto Reply Manager and shows the differences between redirecting and forwarding emails.

The Difference between Forward and Redirect in Outlook
When you forward an email, the "From:" field changes so you become the sender. When you redirect an email, the "From:" field doesn't change, so the original sender remains the same.
For example, if you receive an email from john@domains.com and your mail account is me@domain.com:
if you forward it, the "From:" field will be me@domain.com;
if you redirect the email, the "From:" field will be john@domains.com.
Using Outlook to automatically forward emails
You can forward emails in Outlook using the Outlook "Automatic Replies" feature accessible from the File menu:
From the File menu, click on Automatic Replies;
Choose "Send automatic replies";
Click on the Rules button, then "Add Rule";
On the rule actions section, mark the option to forward emails and specify the email account where the emails will be forwarded to.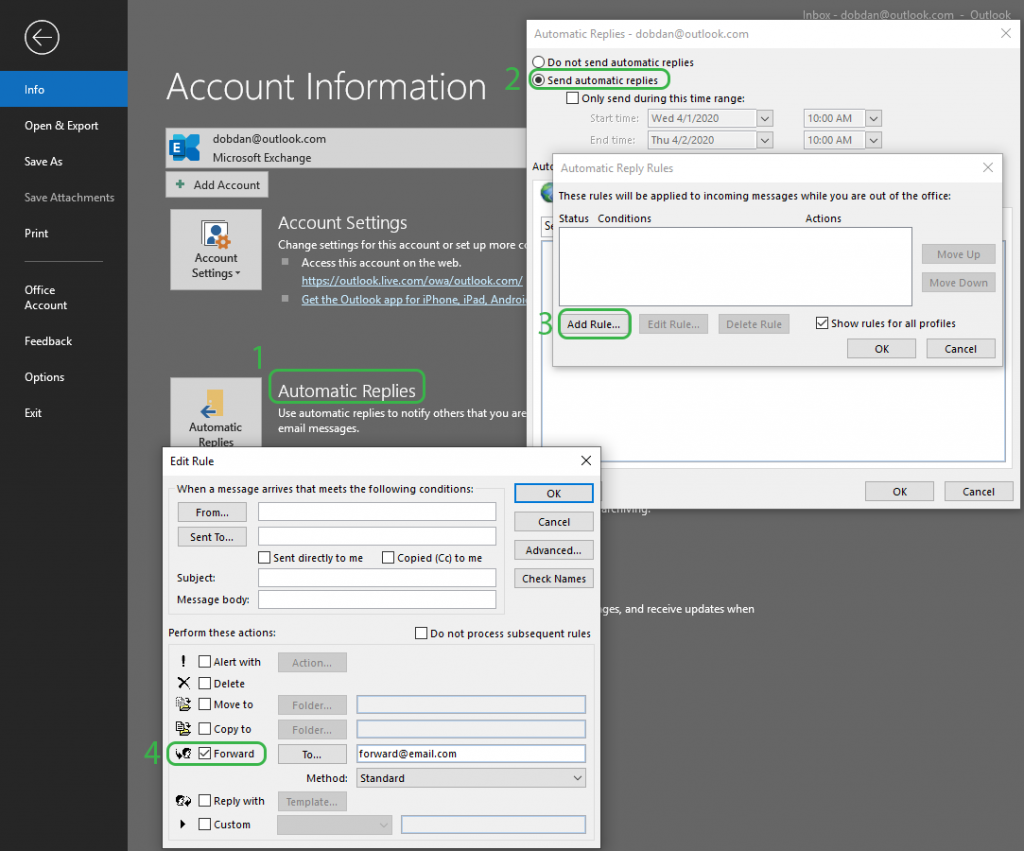 How to Redirect Emails in Outlook
In order to redirect emails in Outlook, you need to install the Auto Reply Manager add-in for Outlook. It is available for all Microsoft Outlook desktop versions starting from Outlook 2003. You can define a redirect email action based on many filters, such as: date / time periods when the redirect action should be active, email keyword that should trigger the email redirection, sender's email address or domain name, Outlook mail folder where the email is received etc.
Once you've installed Auto Reply Manager, click on the "Edit Rules" button located on the Auto Reply Manager toolbar (on your main Outlook window). Then add a new rule, define the desired filters / keywords for you rule and choose the "Redirect" action from the "Rule Action" tab: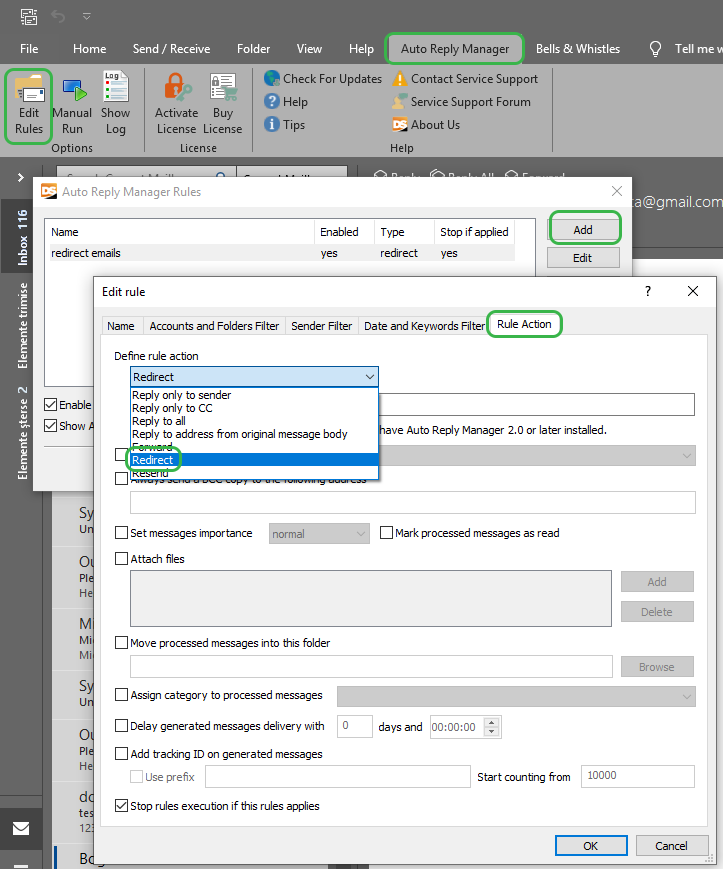 To properly perform the redirect email action, you need to have Auto Reply Manager installed for both your email account and the email account where you are redirecting the emails from Outlook. You can also use the software to send auto replies or to automatically forward emails.