For obvious reasons, most business emails include a signature image with a hyperlink on it. In this article, we will explain how to create an Outlook signature image with hyperlink that gets automatically inserted in your outgoing emails. We will use Outlook 2013 to illustrate this tutorial, but similar steps to add hyperlinks on email signatures apply to newer Outlook versions, too.

Adding an Outlook email signature image with hyperlinks
To create an Outlook signature with a hyperlinked image, simply go to your Outlook File menu, click on Options and go to the Mail tab. On the Mail tab, locate the Signatures button: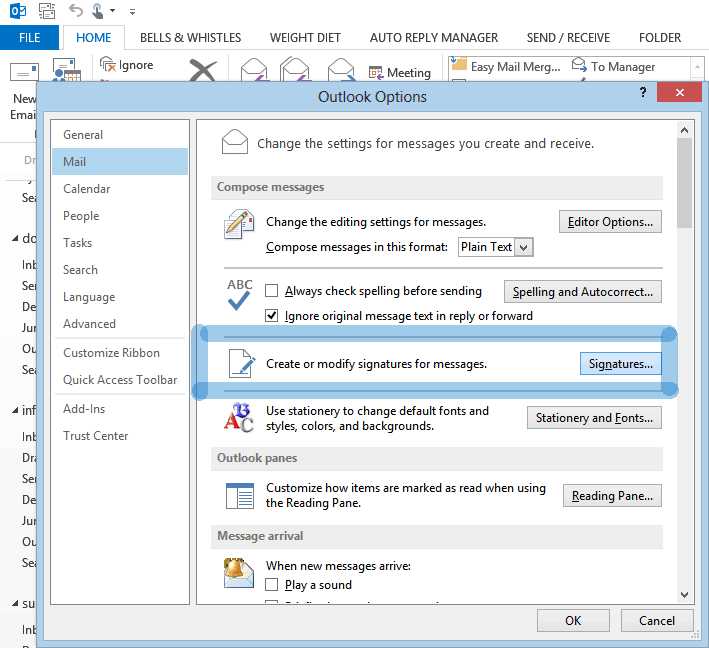 On the Signatures popup window, choose to add a new signature, give it a name and edit its content. If you want to insert an image to your signature, click on the penultimate button of the signature edit / format toolbar: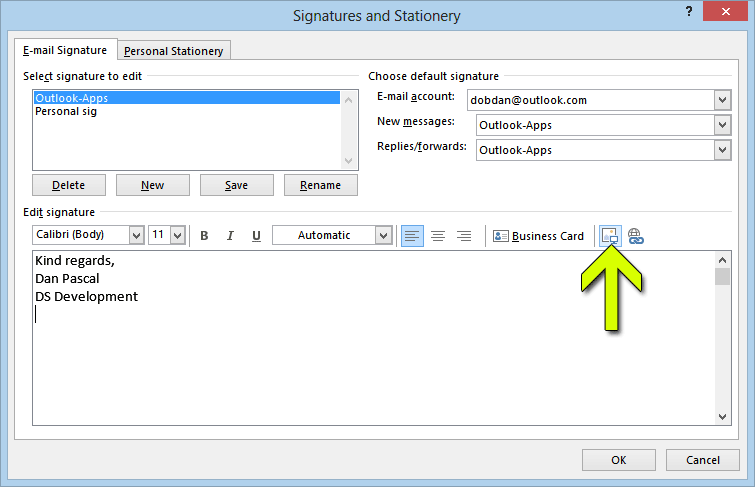 Now you can browse and select the signature image file from your local disk. Although it is not an obvious option, you can also insert an image from the web: instead of browsing to the local image file, simply paste the URL to the web image, in the File Name field: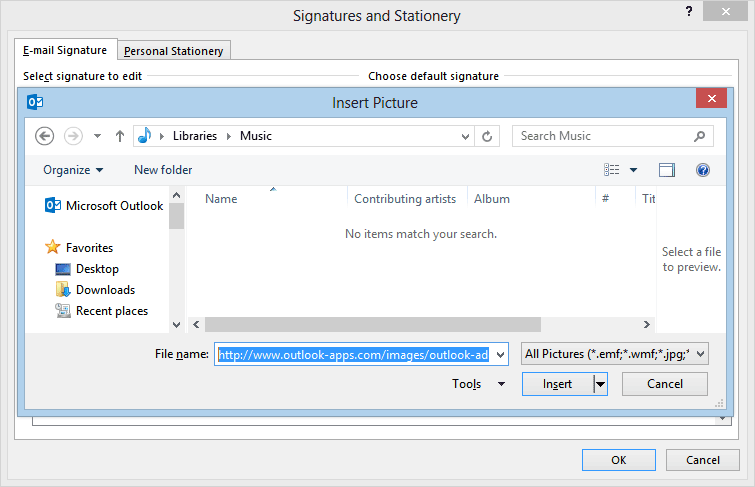 Please note that it may take a minute or two for Outlook to process the image URL, so be patient with it.
As a side note, we strongly advise to insert images over the web and not local image files, as some email clients simply don't display signature images inserted from the local disk (although Outlook includes the signature image file in the outgoing email). For example, a signature image loaded from the local disk is displayed fine in the Gmail web interface, but it doesn't display at all in the standard Gmail client for Android. At the same time, a signature image loaded from the web is displayed fine on both the Gmail web interface and Gmail for Android.
If you want to add a hyperlink on your Outlook signature image (so people receiving your emails can click on your signature image and open an URL), select your signature image (just left click on it) and click on the last button of the signature edit / format toolbar: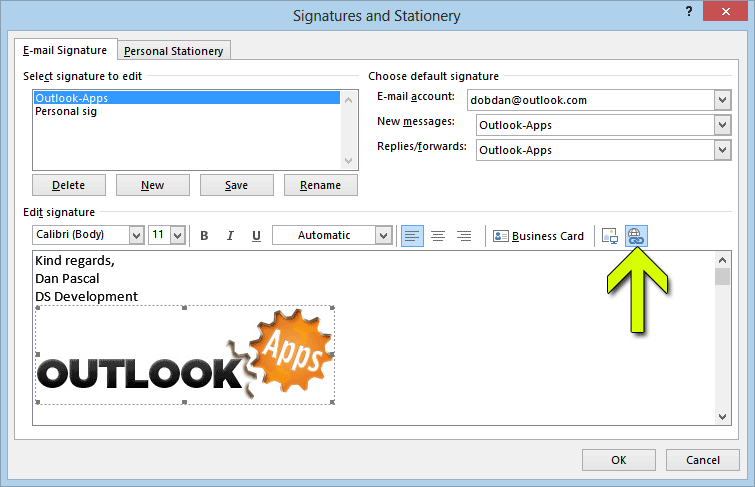 In the popup window, enter the desired hyperlink URL in the address field: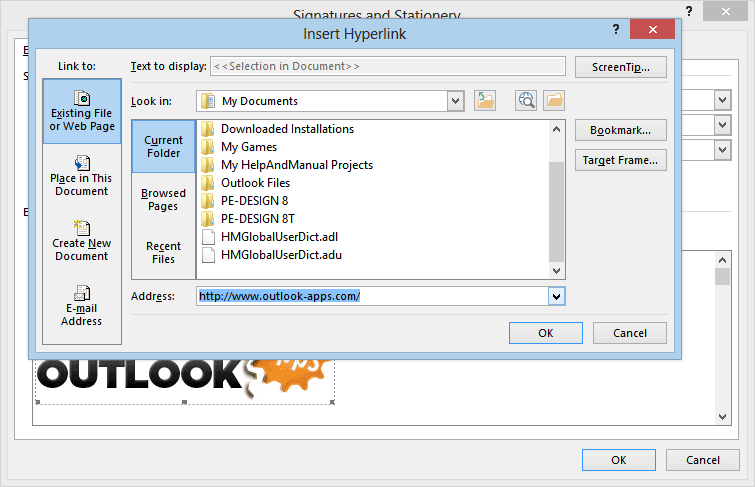 Important: make sure you select the signature to be added on new / reply / forward emails for the desired Outlook account, otherwise your email signature will not be automatically inserted when you compose an email: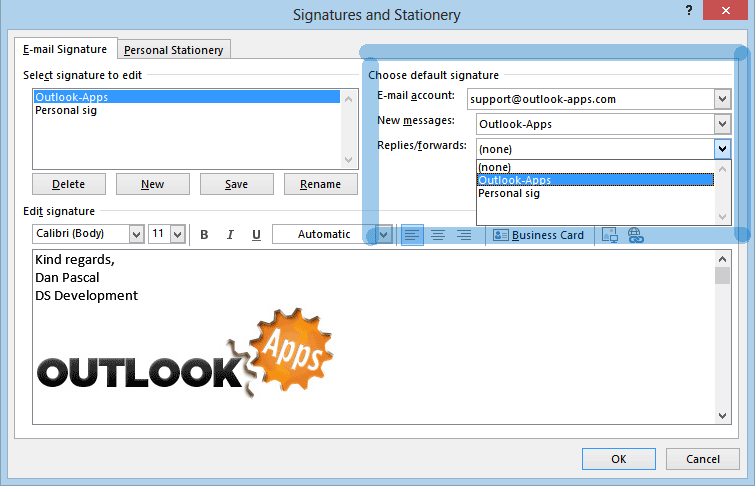 Advanced Outlook email signatures
If you are looking for advanced Outlook signature options, you should try Bells & Whistles for Outlook.
Among several other Outlook productivity features, this add-in for Outlook offers similar signature options as the Outlook built-in signature engine (including the ability to hyperlink signature images), plus the following enhancements:
– automatically insert signatures based on rules related to your recipients (so if you send an email to "John" it inserts signature A, but if you send an email to "James" it inserts signature B or it doesn't insert an email signature at all);
– automatically rotate signatures: you can define multiple signatures and they can be randomly inserted in your emails;
– assign categories to your signatures, so you can easily manage them;
– define both plain text and HTML versions of the same signature, so you don't mess plain text emails by inserting HTML signatures.

Bells & Whistles email signatures window screenshot: