This article describes the required steps to create a list of bounced email addresses using Email Address Collector. You can then use this bounced list to exclude these email addresses from your mailing list.
1. Download and install Email Address Collector;
2. Launch Email Address Collector with Outlook running in the background (it loads faster this way, but you can launch it independently as well);

3. Check your Outlook folder and choose to "Extract From This Folder And All Subfolders";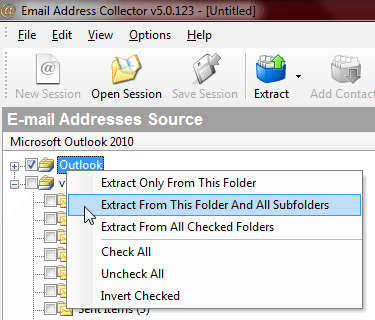 4. Choose to Filter the extraction process like this*: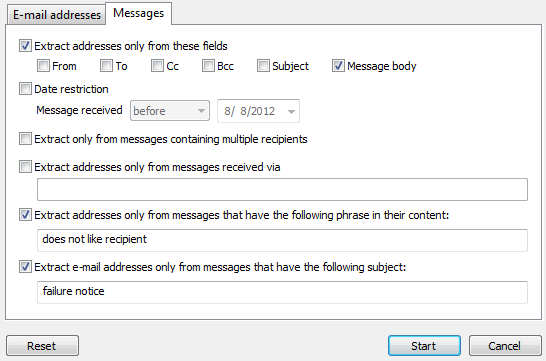 *Usually, bounced email addresses have the default "does not like recipient" error in their content, and the "failure notice" subject line. You may need to check how a bounced email looks on your system and then make the appropriate changes.
5. Click on Start and Email Address Collector will soon present you with a list of all addresses to which you have received a bounce-back reply.