If you are trying to use Outlook rules to create an automatic reply system, you get to a rule configuration step where you have to use the option to "reply using a specific template". In this article we will detail how to get such a reply template.

Using Outlook rules to auto reply
If you want to deploy an Outlook auto replies system and you don't want to use a fancy auto reply add-in such as Auto Reply Manager, you have to use Outlook rules to make Outlook send automatic replies on your behalf.
For example, to enable auto replies from Outlook, you have to go to your Outlook File menu -> Rules and Alerts -> Start from a blank rule / "apply this rule on messages that I receive" -> select which received emails will be handled (for example, "sent only to me") -> "reply using a specified template":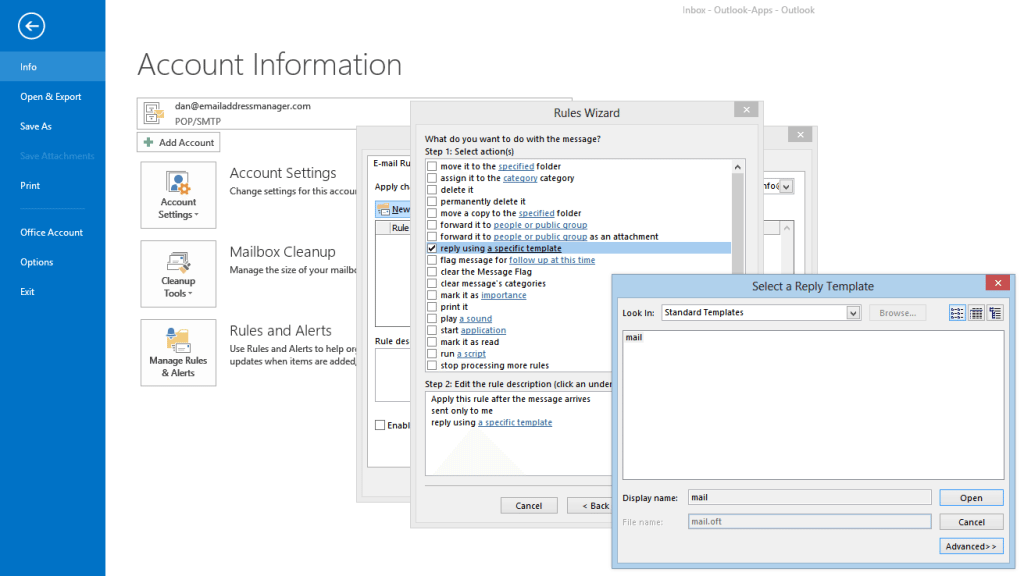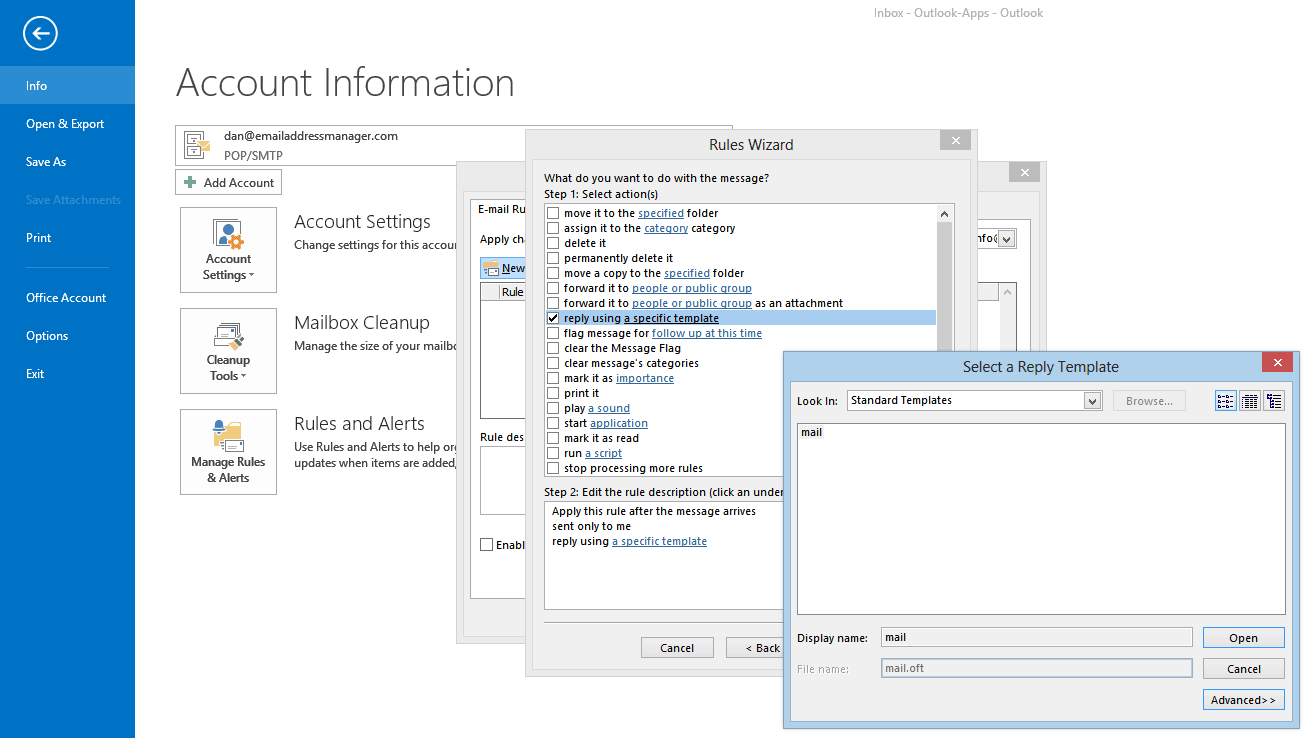 At this point, most people get stuck: Outlook prompts you to select a reply template, but there are no templates to choose from. That's correct, because you should create an Outlook template before you make your Outlook reply rule!
A reply template is basically a regular Outlook OFT template. To make such a template, simply start a new email, add a subject and some auto reply text, then go to the File menu -> Save As -> choose to save the email as an Outlook template (.oft). If you want to make a more complex template using HTML code, please see this article on Outlook templates for emails.
Then go back to create the auto reply rule and select the newly created OFT file on the "reply using a specific template" step. Outlook will auto reply to emails using the subject / email content specified in your template.
Better auto replies for Outlook
If you want to personalize each auto reply or if you want to enable it only under certain conditions that can't be defined with Outlook rules (like only during certain week days), you should download and install Auto Reply Manager for Outlook. It features a lot more auto reply options and – being designed specifically for auto replies – it is also a lot more user friendly.