This brief tutorial shows how to freely convert Outlook emails to PDF files in Windows, without using expensive PDF conversion tools.

Converting emails to PDF – 2 easy steps
1. Download & install a free PDF virtual printer driver in your Windows system (NCH PDF Printer, Bullzip or PDF995 would do just fine, if you don't mind the ads of the free versions);
2. Restart Outlook, select the email you want to convert to PDF and choose to print it. On the printer selection window, select to print to the PDF driver that you've just installed: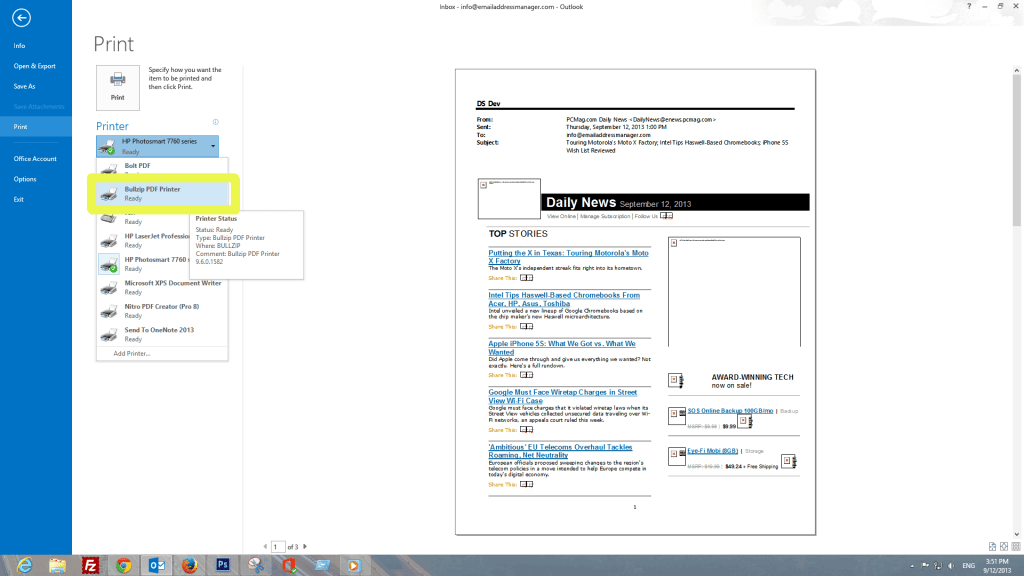 Your Outlook email will be converted to a PDF document, including the email header section. Unfortunately, there is no default method in Outlook to print only an email part (like a text selection), so Outlook will always convert the entire email to PDF.
If you need to convert to PDF only certain email parts, you can use the Print Selection feature of the Bells & Whistles Outlook add-in, in conjunction with one of the above mentioned PDF conversion drivers.